Love How Your Sandals & Flip-Flops Look? Now Love How They Feel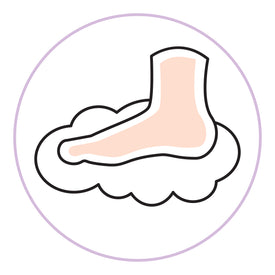 Amazing Comfort
Image every step in your sandals like walking on a cloud.  The hard stiffness of your sandal is now a soft cushioned pad that molds to the contours of your foot for a better feel and better fit.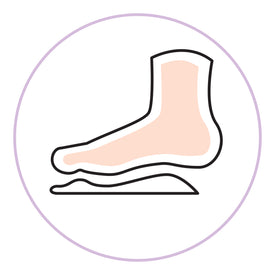 Support & Stability
Walk with support and stability in your sandals.  The soft, supportive arch prevents over-pronation, while the raised metatarsal ridge gives your toes a solid grip and the dimpled surface keeps your feet from slipping.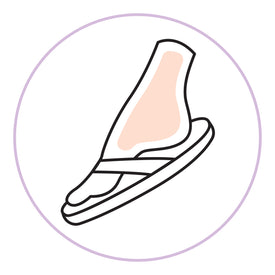 Virtually Invisible
Thong Joy is made especially for sandals, both slip-on and thong styles.  The molded shape and transparent cushioning make the underfoot design totally discreet, so your style gets all the attention.
Treat Your Feet
From flip-flops to designer sandals, Thong Joy insoles make them all comfy, cushy footwear.
Customer Love

Thong essential! Love these. Just bought 2 more pairs for my other sandals.
– Ari

Great Find! I bought these for my sandals because they didn't have an arch. These made them perfect and really comfy.
– Karen
-Medical grade gel foot pad molds to the ball of your feet reducing pressure. 
-Soft arch provides support to your instep. 
-The 3/4 length design and transparent gel cushioning conceals them.
-Forefoot inlet allows the option to position in thong style sandals
-Adhesive backing keeps them firmly secured, but removable without damaging your sandal's sole.
-They reduce the pain from flat feet and plantar fasciitis.
Try them once, you'll never wear sandals without them again!